2 tags
Infographic: Is Your Facebook Page Performance... →
Exploring Curation as a core competency in digital... →
2 tags
How-to guide for RebelMouse pages →
1 tag
Facebook Videos vs YouTube Links: Which Gets... →
Answer: it doesn't matter too much.   Although it does say Facebook videos got 40% higher engagement - not clear where that number came from. Their graph on Likes, Comments, Shares doesn't indicate that high a disparity and seems to put the disparity in favor of the YouTube videos. So… ?
1 tag
New Facebook Profile layout →
Back to single column and tabs.  Hmm.  Don't know if this is coming for pages or just profiles.
1 tag
1 tag
Data Center - Sina Weibo Analytics →
1 tag
How to recreate the new e-bay site scrolling... →
TIL: Those neat scrolling effects are called "parallax" and are just CSS
1 tag
Voices of Bowdoin-Geneva →
1 tag
6 social media mistakes to avoid this Election Day... →
Very useful article, Election Day peg or not.  Links to various resources for verifying/debunking pictures and information from social media
1 tag
Second Screen - Guardian Olympics project →
Someone missed this during the Olympics, but stumbled across it today while doing some elections research (don't ask). I really like the different approach to thinking about how people find and consume information.
Truth and lies on Twitter during Sandy →
Good collection of links to conversations and articles about Twitter's role during Sandy, and the spread of false information
3 tags
What makes something go viral? The Internet... →
Just spent about 30 minutes trying to find this link.  Must remember to put things here instead of losing them forever. #notetoself Also interesting in terms of thinking about what creates virality and how different organizations are pursuing viral content, Slate's takedown (?) of Buzzfeed.
1 tag
We Got The Beat: The 'Heart' Of Your City : NPR →
You know how a lot of times I'm jealous of NPR? This is one of those times.
2 tags
Life Below 600px | Paddy Donnelly →
Love this. Really pretty take on why the "rules" of web design shouldn't be taken as gospel.
1 tag
How The Seattle Times Is Using Facebook Groups as... →
This article talks about how the Seattle Times set up Facebook groups for high school alumni years (class of 2005, etc.) in order to gather people in one place and eventually mine them for info.  Ostensibly these groups also became places where those people simply connected with each other.  Given the explosion of VOA's Facebook event page for the Egypt elections as a place for Egyptians to...
1 tag
Let's blow up the news story and build new forms... →
Further to the thoughts from last week (maybe slightly longer ago than that? anyone else have the feeling lately that time has lost all meaning?) about why no one's thinking harder about new ways to present information that aren't articles. 
3 tags
2 tags
The Pulse of News in Social Media: Forecasting... →
1 tag
Future of the Article
In a conversation yesterday about gaming, I was reminded that one of the fundamental challenges the news industry is facing (and one that it doesn't seem to be addressing) is that the way we present news is pretty poor.  The traditional article is a limited way to provide information or tell a story, and the traditional television package is even worse. We're getting slightly better...
2 tags
Pinterest analysis: PBS, USA Today engage with... →
Side note, they used Infogram to make this infographic (which for some reason wouldn't post here as an image), and it looks really nice (other than the fact that they forgot to remove one item of dummy text).  I've been meaning to try it for a while, but am getting really proud of my Illustrator skills so don't want to move off of there.
3 tags
Egypt Raw Monitoring Day 2
Once again I'm going to post the raw links from my English language social media monitoring on the Egyptian election.  Why? Because why not. These are being used towards a live blog, which you can see here: http://voanews.com/content/live_blog_egypt_election_step_forward_in_path_to_reform/940031.html Timestamps are the time I sent the links out to our newsroom (in DC time). [[MORE]] ...
4 tags
A Cornucopia of Social Media Links on Egyptian...
Because I'm passing this stuff around my newsroom, and it seems silly to keep it to myself… Timestamps are the time I sent around that batch of links.  And yes, of course I recognize that I could stick this stuff in a Storify, but I'm sending links around by email right now, so I'm copying and pasting out of email and into here.  Deal. (Or check out a Storify liveblog...
2 tags
"The best way that I have heard to describe it, is like being a good parent. If..."
– Chartbeat CEO with a good explanation of how analytics should drive reporting Reporting from analytics: Why journalists should look at search queries | Online Journalism Features | Journalism.co.uk
1 tag
Brain Pickings | Book Spine Poetry →
I don't know what this has to do with digital media, other than that it's just such a cool and simple idea.  I know it's been around for a while, and been done elsewhere, but I just rediscovered it recently.   Just shows the importance of thinking creatively and not being stuck in ideas of what content is "supposed" to look like.  Lovely.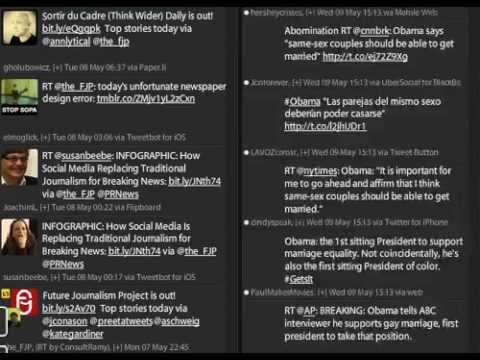 2 tags
Gay rights in the US, state by state | World news... →
Really cool data display, IMHO.  What I love about this is that all you have to do is look at it to glean some insights, but it also lets you dig in to get more information.  In fact, if I have one criticism ("criticism"), I wish there was another layer to dig down into.
1 tag
Build Your Site →
Google's free mobile-izer for websites.  DEAD simple.
1 tag
How will the new law on cookies affect internet... →
Really great project.  If all this was was a crowdsourced attempt to find out how Guardian readers are being tracked across the internet, it would be cool.  But the fact that they also took the time to find out what cookies are tracking users on their own site, and to put together a neat little demonstration of where and why those are used, takes this to the next level. #inspiration!
3 tags
Google Analytics Custom Dashboard Templates
amysample: Now that Google Analytics allows you to share Dashboards, I thought I would share some of the ones I created for the step-by-step guide. Copy the link and paste it in your browser. Then just apply it to any profile(s) you like. The layout and settings will be applied to your own data. Once you have the dashboard in your profile, you can add, delete, and edit the widgets to suit your...
6 tags
Great examples of - Google Docs →
Examples of who is using social media and other digital platforms to maximum effect in journalism and storytelling.  Open for public editing to add your own examples.
2 tags
Visualization tutorials | Compulsive Data →
Absolutely amazing collection of data viz tutorials
1 tag
How To Contact Facebook →
2 tags
Facebook Interest Lists Turn Your Feed Into a... →
Interest Lists - what I know so far: 1) You do not have to like a page to add it to an interest list (so it will be interesting to watch if this has any impact on user behavior around liking pages - I don't know if it has on Twitter where you have the same options to follow/list).  Just use the little gear icon at the top of any page. I wonder if Facebook is planning a "list"...
7 tags
Specs for Social Media Business Pages or Profiles
I've been trying to gather together some comprehensive information about the specs for profile customizations on various social media platforms.  I've got a bunch, but there are some question marks as well.  If you have any information to help flesh this out, contribute it and let's build out a really useful resource… FACEBOOK UPDATE - NEW DESIGN… Profile image:...
3 tags
Account_Groups_How-to_Guide.pdf (application/pdf... →
How-to guide for setting up account groups in Facebook ads and giving users access to specific groups. (Can you tell I've been focusing on Facebook lately?)
2 tags
How to Combine or Merge Two or More Facebook pages... →
I spent a long time looking for this today, and I am NOT letting it get away again.
1 tag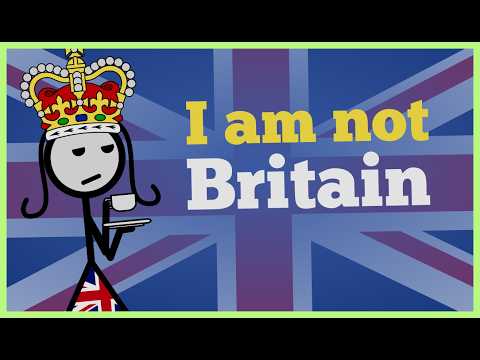 2 tags
7 ways social media editors, Web staff and... →
A spot-on look at both the frustrations of a social media manager, and what we can do (have to do!) to get ourselves more integrated into the news process.  We all know we're more effective when we're in the mix rather than on the sidelines, and here's a good reminder of what we can do to make that happen.
2 tags
The Truth, Lies and Promises of Gamification |... →
Note to self: Read this later (I wonder how often I actually come back to these and read them later…)
2 tags
Experimentation is Key to Increasing Facebook... →
1 tag
3 tags
2 tags
Mobile Journalism Reporting Tools Guide | RJI →
2 tags
Post On The Wall →
Interesting idea….
7 tags
1 tag
Twitter brand pages only have one chance to make... →
Decent quick intro to best practices for the soon-to-come Twitter brand pages. Although given that I still don't have new new Twitter, I'm not optimistic about getting this anytime soon…
4 tags
Re: Workflow for Social Media Editor in Newsroom
Anyone who follows me on Twitter knows I'm currently trying to develop a better workflow design for myself. It's been a little while since I stepped back and evaluated what I should be accomplishing and how I can provide the most value to my organization. I've been thinking that through in my own head, and hope to get some more brain time to finish that thinking process, but...
4 tags
B.S. Detection for Journalists View more presentations from Mandy Jenkins